Pet Accessories made in Chicago.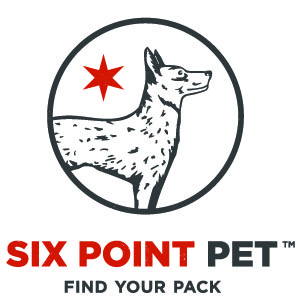 Six Point Pet is a Chicago based pet accessory manufacturer. We design collars & leashes that are bright and bold and make a connection with you and your pets.
Love it! Super fast shipping and it looks even better in person! I get so many compliments on this leash! Thank you! ❤️❤️

I love this collar! It looks purrrfect on any cat.

Awesome collar - feels well-made!! My pup loves sporting his new Chicago gear!!

Shipping: Ships anywhere in the USA for $3.50 for all items.
Returns: Returns are available up to 7 days after receipt of the item. All shipping costs for returns are the responsibility of the buyer.
Gift Messaging is Available.
RECEIVE 10% Off Your First Order
Be the first to know about special promotions, travel tips, and more